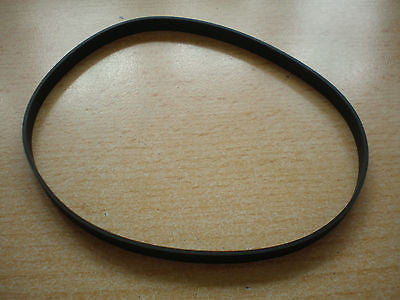 Teac Tascam Akai Tandberg Belts for reel to reel
---
How to choose  and specify your belt
What should be a very simple task is often made difficult by the belt manufacturers own web sites and data books, they talk about cross sectional areas and other terms that really seem to make things difficult.
Our belts are the flat type that means they are not round, or square.
Our belts are specified in length (that's how long it is) sounds stupid but they measure the internal diameter, measuring the outer i.e. is good enough
Width that's how wide it is normally it will be the middle dimension
Thickness that's how thick it is, hold the belt between your thumbs and that's the thickness
Specifying your belt is not an exact science, many people will say this is the belt for your machine and is this size, another company will sell a belt for your machine and its another size so what's correct? The answer can be both of them.
If you have the old belt and its still on the reel but a bit loose you should be looking for a belt about 5-7% less in length, if you do not have the belt, just take a piece of string and measure between the capstan and the drive shaft then look for a suitable size belt that's about 5% less or there about
So if your measured 14 inches you need a belt about 14" – 5% = 13.7" if you can find 13.8 or 13.7 etc it will still be ok
Find a belt that's the same width, if the belt is missing you can often see a mark on the old drive to give you an idea the belts are often about half the size of the fly wheel or less, looking at the capstan which normally is smaller you can guess what width you need as it is less than the capstan wheel again 70-80% of that is a good guess.
Thickness you need to measure its better to go a bit less thicker than to go over the original, all depends how detailed you want to get into original wow and flutter figures
We will add models here as people contact us, so if you're using a TEAC 3440 and belt works out for you, let us know.
For now we are only offering these flat belts but will add to the range as needed, we offer a fitting guarantee, if your belt does not fit, return it to us post paid and get another for the cost of post only, or a refund less the cost of postage, that way maybe you over estimated and need bit smaller you wont loose all your money
Stocked Flat Belts
Length   Width  Thickness